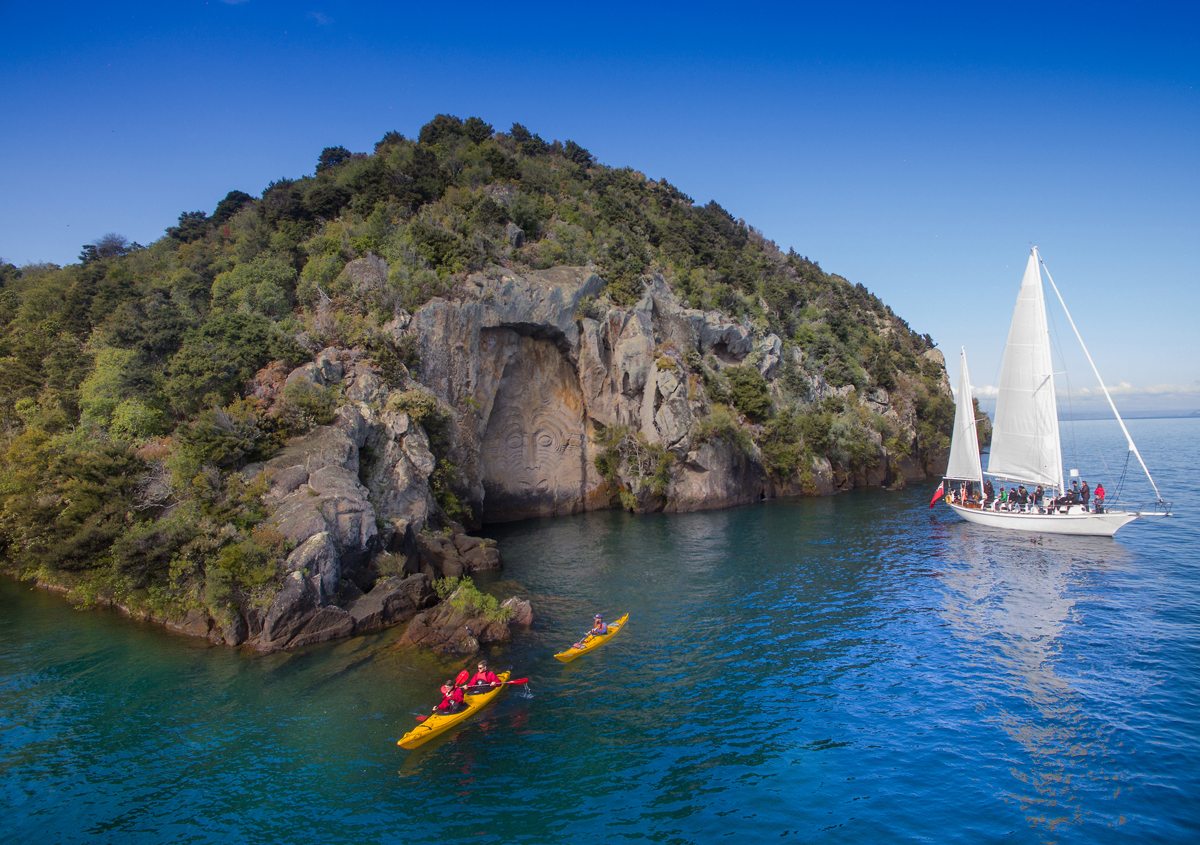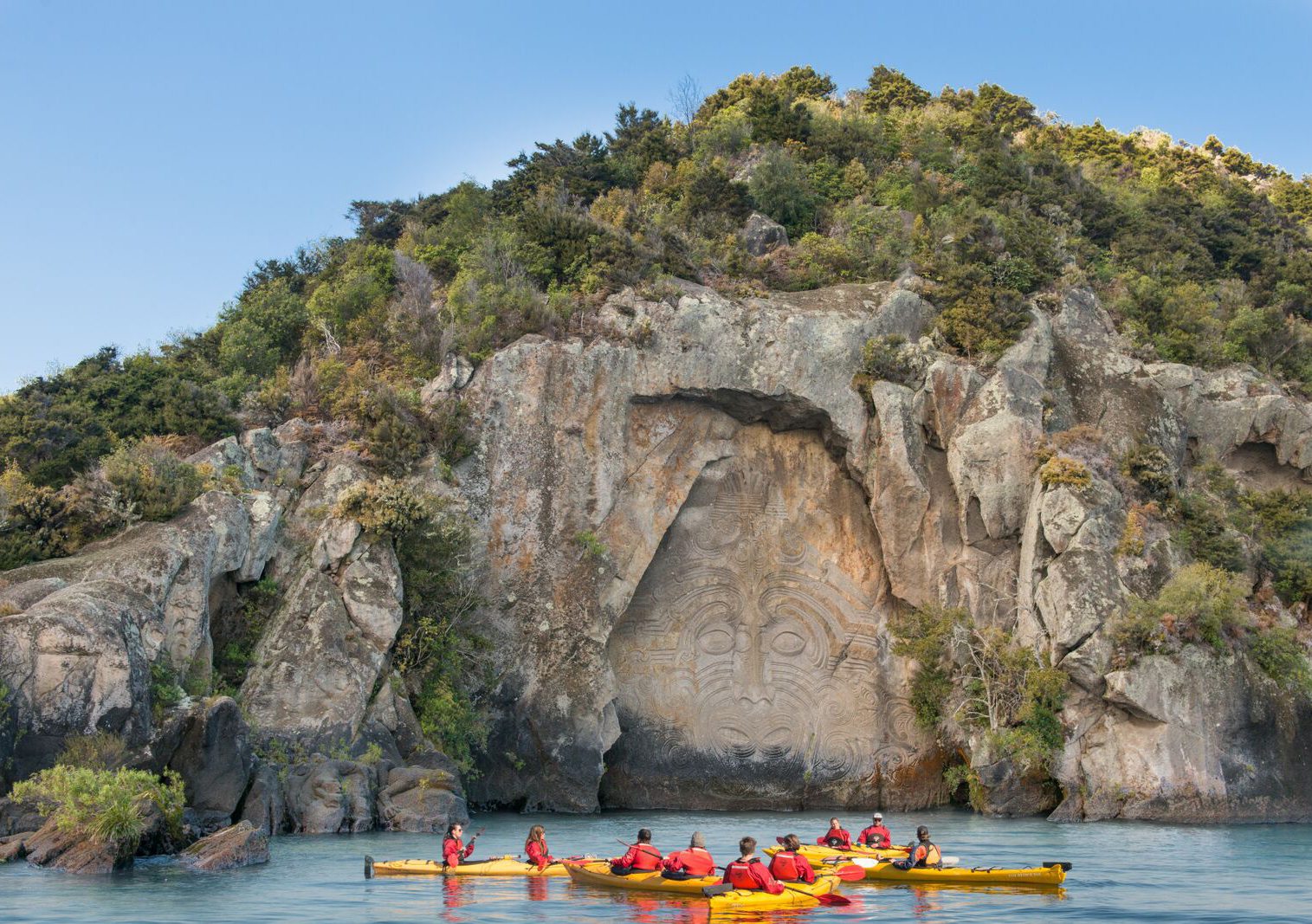 Māori Rock Carvings Tour – Lake Taupō
Only $123 per person including Kaitiaki contribution*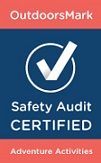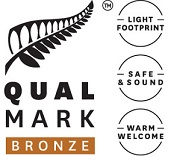 Tours are run on demand, minimum numbers apply.
Glide your kayak over Lake Taupo's crystal clear waters as you paddle to the awe-inspiring Maori Rock Carvings.
Soak in the view across the Lake to 3 live volcanos while you hear the history of the carvings, various Maori legends and facts of the local area from your guide before enjoying rock jumps and a swim in Australasia's largest freshwater Lake.
An award winning kayaking tour and a must-do while in Taupo!
Tour Details
The tour is approx. 3 hrs on the water (4hrs return trip including transport) depending on group size.
We start and finish at the store (54 Spa Rd, Taupo) so you can leave your valuables in a secure locked area.
This tour is suitable for children 12yrs+ (each child must be accompanied by
an adult).
Please arrive 15 minutes before your tour is scheduled to depart.
Tours run throughout the year in fair weather conditions.
No experience necessary.
Bookings essential.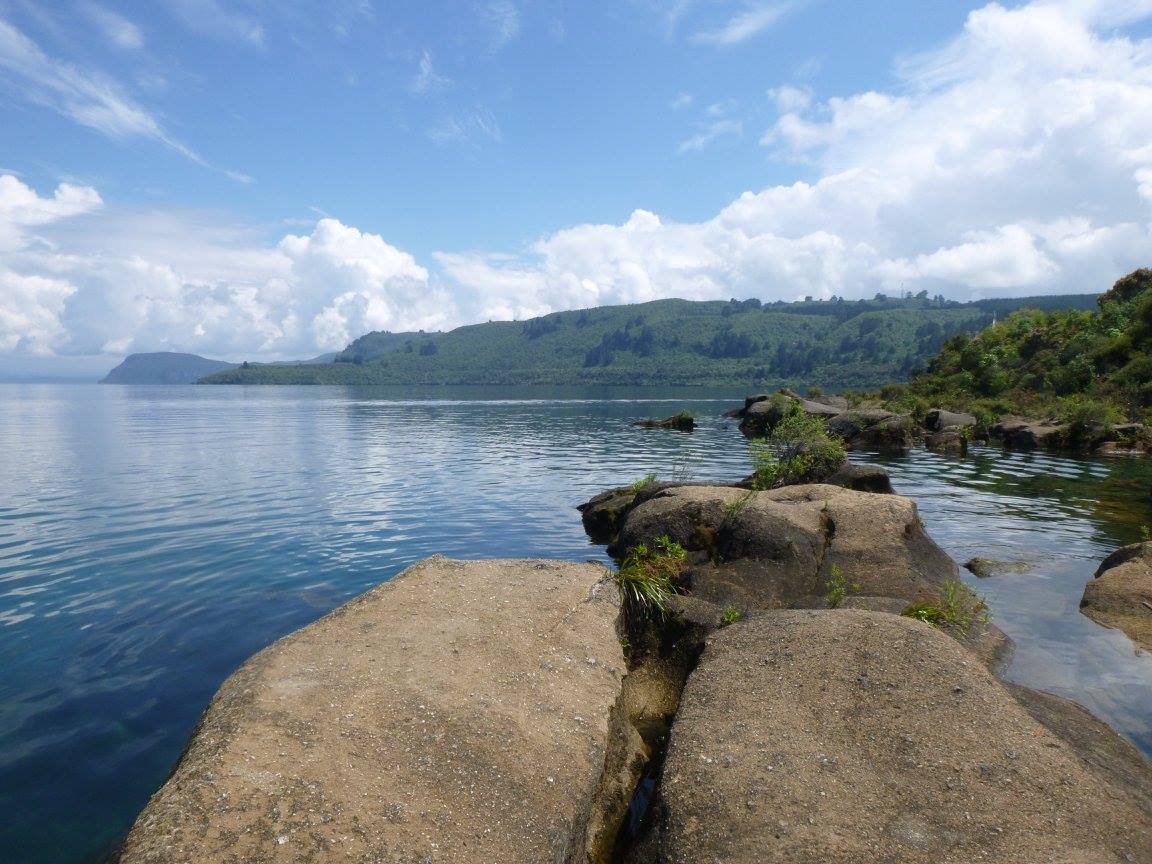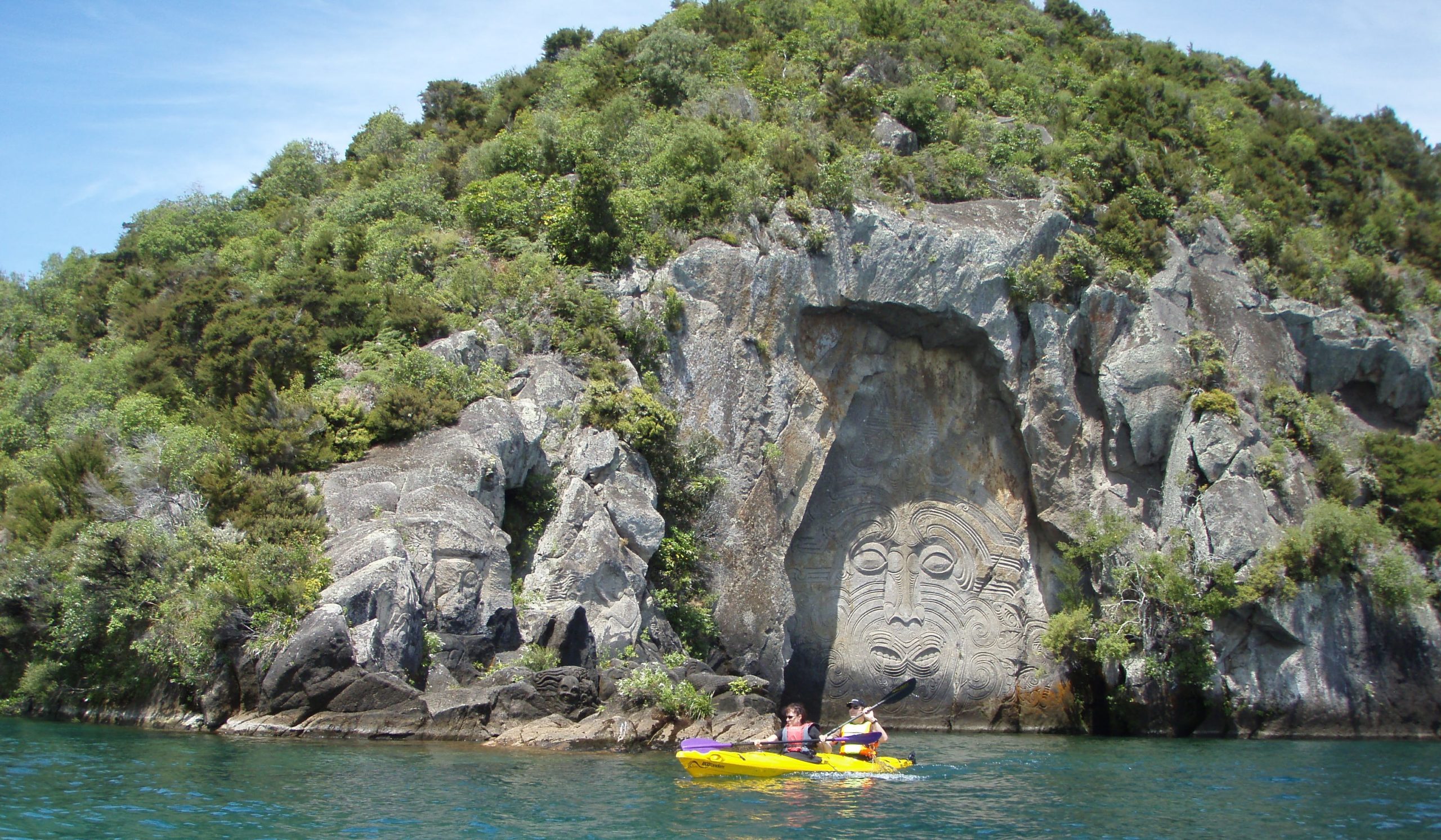 What's Included?
Fully guided by qualified, friendly and knowledgable kayak instructors.
All kayaking and safety equipment – including waterproof jackets
All tuition
Complimentary refreshments
Complimentary images of your tour
Departure Times
Please select book now for up-to-date departure times or call us on +64 7 378 1003
* Kaitiaki is the Māori word for the Guardian of the Environment. This is collected on behalf of the local iwi for their role in taking care of Lake Taupō and the Waikato River. 
Safety Terms and Customer Declaration
In any adventure activity, there is an element of risk involved. Risks in undertaking this activity include drowning, illness as a result of adverse weather conditions, water damage to personal belongings, and contact with wildlife.
The Staff and management of Canoe & Kayak take all practicable steps to identify and mimimise potential dangers. However, you must follow our instructions and use the provided safety equipment at all times. Adults accompanying any person under the age of 18 must ensure the underage person follows our instructions at all times. You must release or indemnify Canoe & Kayak and our staff against any liability we incur to anyone else, resulting from your failure to follow our instructions or the failure of any person accompanying you under the age of 18 to follow our instructions.
We reserve the right to withdraw any person who in our opinion is likely to endanger themselves or others. We also reserve the right to cancel the tour if we become concerned for any reason for your safety or that of any other person.
WARNING: Under New Zealand law it is extremely unlikely that you will be able to sue anyone if you are injured. In Addition, New Zealand's accident compensation scheme provides only limited assistance to visitors to New Zealand who are injured. We strongly recommend that all visitors to New Zealand have full insurance covering any injury they might suffer, including medical treatment cover, before undertaking this activity.
EXCLUSIONS: To the extent permitted by law, all our liability for damage to your property, disruption to travel plans, or mental injury is excluded. This exclusion is subject to any rights or remedies you may have under the Consumer Guarantees Act 1993.
Please notify us of any medical conditions or other information we need to know to include you safely in this activity. For example: asthma, allergies, heart conditions, epilepsy, or pregnancy.
You are entitled to access any information we hold about you or to request its correction at any time.
Had a fab morning out with Rob who was full of local knowledge. Relatively smooth paddle and great views of the carvings. Only way to see them! Would highly recommend.
Tours are run on demand, minimum numbers apply.
I went for a half day kayak tour to the Maori carvings. The day was excellent and the weather sunny with nice views of Mt. Doom and the guide was willing to share all his knowledge of the places. A great experience!