Description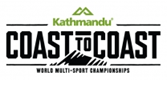 Congratulations, you have achieved your Grade 2 Certificate….now what? Training of course!
The best way to train for kayaking is to go kayaking!  Sounds simple but if you are stuck for a paddling partner, want to fine tune your multisport kayaking skills or just speed more time on the river, then the Grade 2 Training Course will be ideal for you. The course is held over a weekend, with the goal of refreshing and fine tuning your current skills, improving any areas of your kayaking that you want to work on and, of course, getting on the river and getting puffed!  It is a great opportunity to meet other aspiring Coast to Coast athletes and learn from each other.  There will be a qualified white water kayaking instructor to lead the group to ensure that everyone is kept as safe as possible while on the river, and provide lots of hints and tips to help improve your skills and performance.
Logistics:
The course consists of 2 days (Saturday and Sunday) running various Grade 2 sections of the Mohaka River.
Kayaking skills covered: River reading, Hazard ID and management, effecient paddle strokes, racelines, overtaking and any additional skills required by participants.
Each day runs from approx. 9 am to 4 pm, with the idea that 2 or 3 'laps' are run each day.
The course is only open to current Grade 2 Certified paddlers, if you have not achieved your Grade 2 certificate then please sign up for our Grade 2 Certificate Course.
There is a strict ratio of 1 instructor per 6 participants
Extra information:
We base ourselves at Mountain Valley Lodge both Friday and Saturday night (not comulsary but highly recommended).
Mountain Valley lodge is located on the banks of the Mohaka River with a great fireplace, delicious restaurant, comfortable rooms at excellent value.
Food and accomodation packages are available with special rates for Canoe & Kayak customers.
All participants meet at Mountain Valley Lodge either Friday night or Saturday morning.
Cost:
The course costs a total of $350 per person for the 2-day course or just $250 for one day only.
Minimum numbers apply.  Food and accommodation are not included in this rate and is organised directly through Mountain Valley Lodge.
Safety Terms and Customer Declaration
In any adventure activity, there is an element of risk involved. Risks in undertaking this activity include drowning, illness as a result of adverse weather conditions, water damage to personal belongings, and contact with wildlife.
The Staff and management of Canoe & Kayak take all practicable steps to identify and mimimise potential dangers. However, you must follow our instructions and use the provided safety equipment at all times. Adults accompanying any person under the age of 18 must ensure the underage person follows our instructions at all times. You must release or indemnify Canoe & Kayak and our staff against any liability we incur to anyone else, resulting from your failure to follow our instructions or the failure of any person accompanying you under the age of 18 to follow our instructions.
We reserve the right to withdraw any person who in our opinion is likely to endanger themselves or others. We also reserve the right to cancel the tour if we become concerned for any reason for your safety or that of any other person.
WARNING: Under New Zealand law it is extremely unlikely that you will be able to sue anyone if you are injured. In Addition, New Zealand's accident compensation scheme provides only limited assistance to visitors to New Zealand who are injured. We strongly recommend that all visitors to New Zealand have full insurance covering any injury they might suffer, including medical treatment cover, before undertaking this activity.
EXCLUSIONS: To the extent permitted by law, all our liability for damage to your property, disruption to travel plans, or mental injury is excluded. This exclusion is subject to any rights or remedies you may have under the Consumer Guarantees Act 1993.
Please notify us of any medical conditions or other information we need to know to include you safely in this activity. For example: asthma, allergies, heart conditions, epilepsy, or pregnancy.
You are entitled to access any information we hold about you or to request its correction at any time.
Please call 07 378 1003 or 0800 KAYAKN for more details

OutdoorsMark is a national outdoor safety audit
programme designed by the New Zealand outdoors
community for the New Zealand outdoors community.